For months now I have been subscribing to various newsletters. I decided to put the ones I feel are useful and full of freebies and other goodies here.
Schoolexpress
; Offers free printables online, but their newsletter contains more freebies including a free thematic unit every week.
Currclicks newsletter contains news on what is happening on their site, classes, new products and more. Click the banner to access their site.
Homeschool Free Stuff
View a sample of all you get.
Landry Academy
Contains Christ centered online classes and summer camps. Recieve updates along with invitations to live seminars.
Supercharged Science
offers online science classes, their newsletter informs of upcoming events, classes and a science experiment.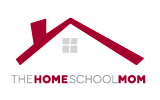 Click the image above to go The Home School Mom website. Sign up now for the newsletter and recieve the free United States unit study download. I have mine it is wonderful.
Education World
offers a variety of newsletter for educators click on the sample to see what you get.
Apples 4 the Teacher
Educational resources for the classroom and homeschooling. Resources include interactive games, coloring pages, stories, poems, and printables.
Subscribing to this newsletter will allow you access to some freebies.
Art of Eloquence
when you sign up for the newsletter you become a member of the Book of the Month Club. This entitles you to the current special for only $5.00, that is a %75 on most of the titles.
Homeschool Giveaways & Freebies
sends out notifications of giveaways and freebies.